SEO Services in Portland Oregon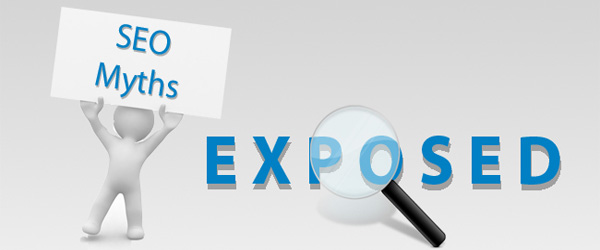 Posted by gfeelgood in

If you're reading this page, chances are you live in Portland Oregon and are seeking seo services for your small business?

First off, welcome and thank you for your visit.

We offer affordable seo services in Portland Oregon as well as the Vancouver Washington locale.
As a SEO company, what this means is, if you have a website that you would like to be found on the internet for your specific product or brand term, we will optimize that website for you so that, just as you typed "Portland Oregon SEO" in the search engine, or any other variation of that key-phrase and found us, so too will your customers be able to find you whenever they type in your key-phrase in the search engines.

A few years ago, all it took to rank (to be found on page one of the search engines, especially google, which owns the lion's share of search) in the SERPS (search engine results pages) was a number of backlinks pointing to your website with the specific keywords you were aiming to rank for and, usually within a couple of weeks (depending on the strength of the competition), your website would pop-up on page one, and that was the end of it; you were in business and ready to rock and roll.

Sadly, (or should that be gladly for the customer?), the internet is evolving so fast, and customers, your customers, desire to find quality content and products that they can interact with.

The good news for you and your small business now is, if you have quality content on your website, and a product your mom-in-law would be proud to sing to her church choir about, then chances are, with the proper optimization of your website, plus some social media engagement (which we'll get into in a bit), your website should be able to rank and be found in the search engines.

As a small business seo company in Portland Oregon, we understand your concerns, because they're our concerns too.
We understand what it means to your bottom line when your website cannot be found in the search engines and that phone stops ringing, or customers stop coming to your store.
Our Approach to SEO in Portland Oregon
There are a number of ways your website can be found in the search engines, the fastest being through paid traffic. What this means is, you either create campaigns directly via google adwords, Bing Adcenter or through the adserving platform of networks, of which that topic is beyond the scope of this article.
Alternatively, you could hire the services of a seo company to run the campaigns for you.
This is the fastest way to generate traffic to your website, bar none.
The downside to paid traffic is, you constantly need to be testing your campaigns, creatives etc via a process called split testing, to come up with the control ad or banner that you will use for ongoing future campaigns.
Buying traffic, as the name implies, costs money and, to a small business, we understand what it means to be using more of your hard-earned money to test out ads without any immediate tangible return.
The point above should not, in any way, preclude you from using paid traffic for your website. If the budget is there and you feel comfortable using the paid traffic route, then so be it. This article however promotes the use of seo services to achieve the same objective.
That said, Organic SEO by far offers the highest ROI (return of investment) of any other process you can employ to promote your website; so do it right with a professional company, and we would like to earn your business today!
Our approach to building a seo campaign for you therefore, pursuant to a complimentary evaluation of your website, involves the following:
Learning Your Business: To be able to fit into your shoes and see the big picture, we need to learn as much as possible about you, your product offering, objectives, aspirations, competition etc.
Analyse Your Website: This is where the red marker comes out and we analyse your site from the hood with a fine tooth comb, No holds barred – we won't tell you your site is great (when obviously it is not) just to win your business!
Keyword Research: This is by far our most favorite task! Whilst most seo outfits will aim to choose a couple of keywords to use for ranking purposes, we tend to delve deeper into the psyche of your ideal customer, what keywords are they using, are these keywords "buyer" motivated etc, and can we discover more than 10, 20? etc.
Create a SEO Campaign: Creating seo campaigns is unique to each business we work with. To that end, we'll customize a campaign we know with produce results and keep you ranking for longer, right from onsite page optimization to offpage, PLUS social media signals: Facebook, Twitter, GooglePlus etc. to get you traffic quicker whilst waiting for your seo organic ranking to kick in.
Execute Our Strategy: This is where we unleash your seo mindmap into the World Wide Web, getting you High PR one way backlinks from credible authority sites and link partners.
Feedback and Reporting: We don't believe in the "setup and forget" approach to seo. To this end, we offer a regular, weekly status update of your campaigns, plus offer insights into what you should be doing, content-wise, to get your site noticed in the SERPs.
For more details on how we can get your website the attention it deserves in the search engines, or for a complimentary seo audit of your website, please do not hesitate to contact us.
You'll find our approach to seo in Portland Oregon refreshing, unique and results driven.
After all, what's seo if your website's still hidden in the abyss that is the internet?