Embarking on a journey in digital marketing for Dentists is a pivotal step to ensure your practice thrives in today's competitive landscape.
While your dedication to delivering top-tier dental care remains paramount, an effective marketing strategy's also vital for attracting new patients and fostering business growth.
In today's digital age, it's essential for Dentists to embrace online marketing as people increasingly look for dental providers on the internet.
However, many Dentists find it challenging to navigate the complexities of digital marketing due to constraints in time, knowledge or resources.
That's where our comprehensive guide to digital marketing for dentists comes in.
Tailored to address the needs of those facing time and resource constraints, it offers proven strategies to effortlessly enhance your Dental practice online and attract a steady influx of new and strategically targeted patients to your practice
Build a Professional Website
In the realm of web design, it's not just about aesthetics; it's about crafting a message that speaks directly to your intended audience.
For dental practices, the key lies in tailoring your website to appeal specifically to your target demographic – not just appealing to potential patients in general, but specifically targeting those who are most likely to seek and benefit from your dental services – urgently!
It's not enough to have a generic website when there're so many tech-savvy Dentists out there, each crafting creative messages targeting their potential audience; you need a well-targeted and positioned message.
Case in point, imagine having a message crafted for brides-to-be, enticing them with the promise of looking their absolute best on their big day through a specialized teeth whitening treatment.
The website strategically presents a compelling, time-sensitive Call-to-Action (CTA), urging the bride-to-be to seize the opportunity and order a teeth-whitening treatment before her big day at an exclusive discounted rate!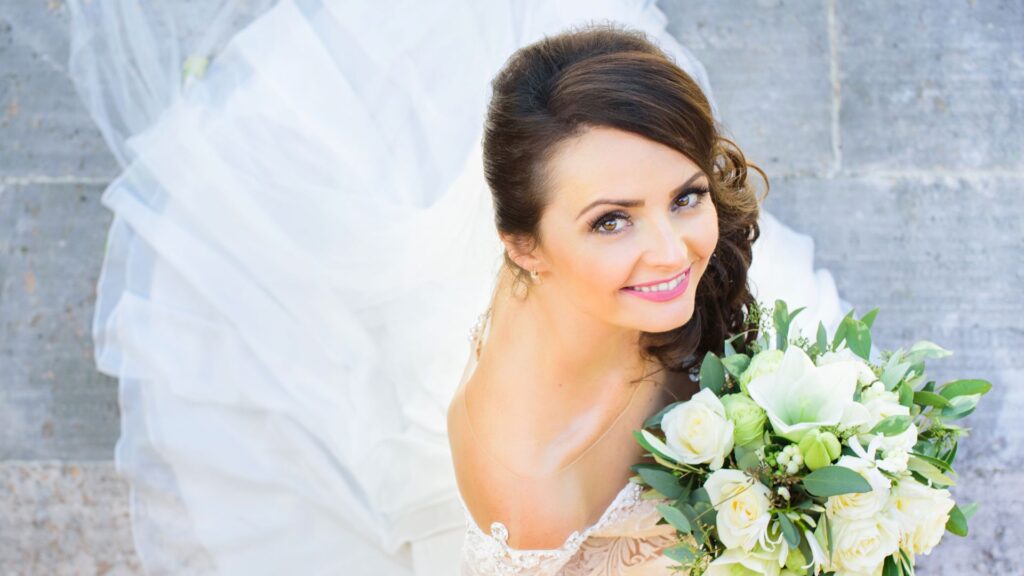 This CTA, delivered via a strategically timed pop-up, prompts the bride-to-be to provide her details so your dental receptionist can follow up with her to confirm her appointment etc.
Once opted in, the dentist can then implement a carefully designed funnel, upselling the bride-to-be to a more comprehensive teeth treatment plan, ensuring her dental care is well looked after.
This approach not only showcases the versatility of promotional strategies available to dentists, but also emphasizes the importance of a targeted and effective message in driving patient engagement.
A well-designed website shouldn't be a mere placeholder; it should be a powerful tool that converts potential patients into lifelong clients from day one.
How Dentists can Implement local SEO strategies for their practices
In the ever-evolving landscape of digital marketing for Dentists, mastering local SEO strategies has become a cornerstone for success in expanding your practice's reach and relevance.
Local SEO for Dentists is not just about appearing in the search engine results; it's about becoming the go-to Dental practice within your community.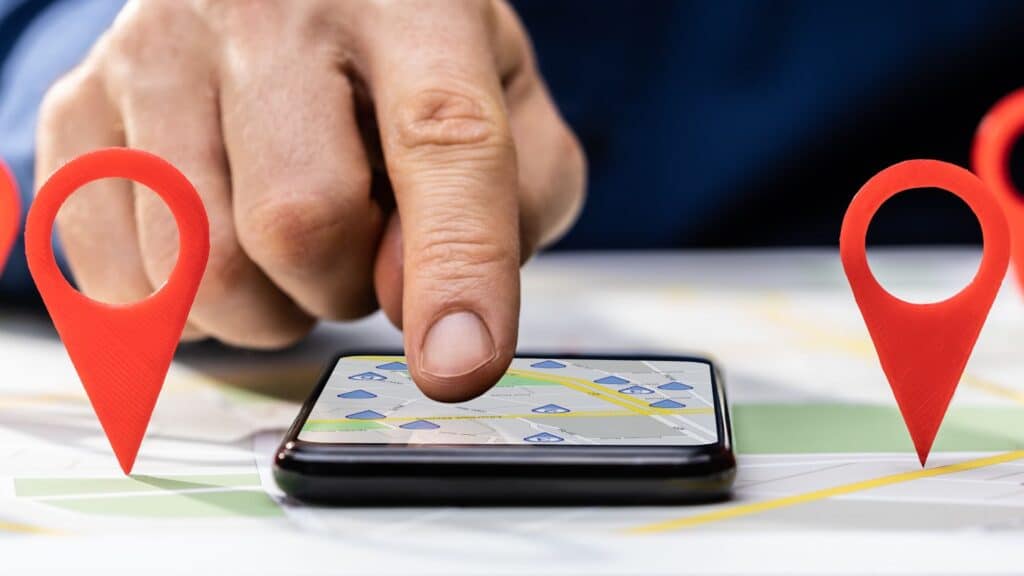 Start by optimizing your website with location-specific keywords and ensuring your Google My Business profile's not only accurate but engaging.
This not only boosts your online visibility but also cultivates trust among local patients seeking dental care.
Embrace the power of online reviews, encouraging satisfied patients to share their positive experiences, thus enhancing your local reputation.
Leverage social media platforms to connect with the community, sharing valuable dental tips, behind-the-scenes glimpses and engaging content.
By intertwining digital marketing and local SEO strategies, Dentists can not only stay competitive in the online sphere but also foster a strong, local patient base, ensuring sustained growth and community impact.
Unlocking the Potential: Social Media Mastery for Digital Marketing Dentists
In the realm of digital marketing for dentists, harnessing the full potential of social media emerges as a pivotal strategy.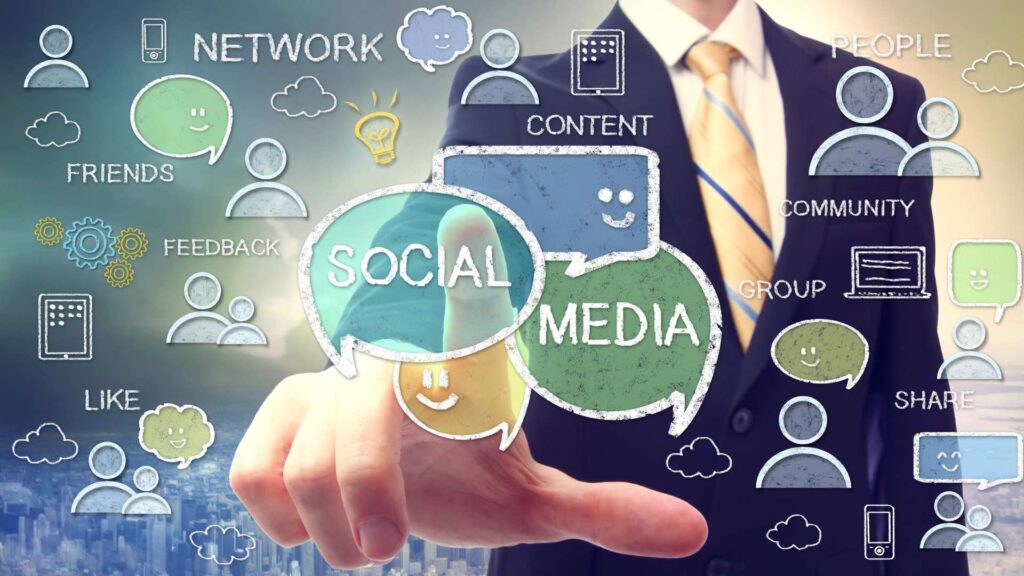 Crafting a Presence: Establishing Your Digital Footprint
Embarking on the digital marketing journey, Dentists find a powerful ally in social media platforms such as Facebook, Instagram and Twitter. Establishing a strong presence becomes the initial step towards building brand awareness and fostering patient engagement.
Engagement Beyond Borders: Building a Community
The magic lies in engagement. Leveraging social media allows Dentists not only to share informative content, but to create an interactive space where patients feel connected. By showcasing services, expertise and behind-the-scenes glimpses, a vibrant community of loyal followers naturally evolves.
Strategic Showcasing: Services Spotlight
Highlighting services and expertise becomes an art form in the digital age. Social media provides the canvas for Dentists to creatively showcase their offerings, ensuring that potential patients are not only informed, but captivated.
Targeted Triumph: Social Media Advertising
In the expansive realm of digital marketing for Dentists, social media advertising emerges as a targeted triumph. Dentists can strategically use advertising tools to reach specific demographics, ensuring that their message resonates with the right audience, thus amplifying the practice's digital reach.
Use Email Marketing to Stay Connected with Patients
Email marketing is a cost-effective way to stay connected with your patients and keep them informed about your services, promotions, and events. By collecting email addresses through your website or in-person, you can send personalized and targeted emails to your patients, providing them with valuable information and building trust and loyalty.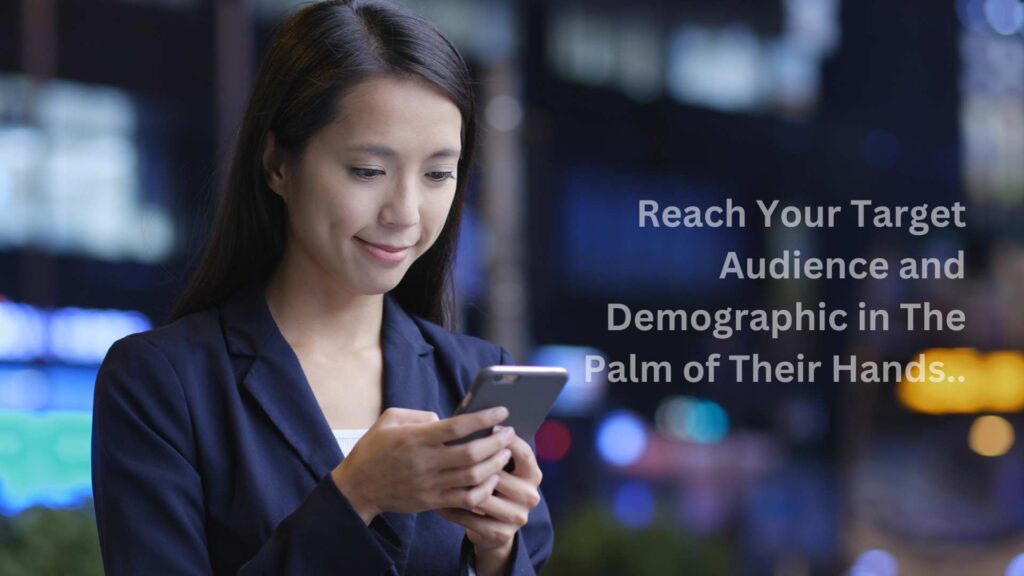 Diversify and Conquer: Maximizing Online Advertising with Strategic Email List Building
In the expansive landscape of digital marketing for dentists, online advertising emerges as a powerful tool, presenting an opportunity not just to reach a larger audience but to strategically build an invaluable email list for long-term benefits.
Strategic Reach: Effective Online Advertising Strategies
Investing in online advertising offers Dentists a multifaceted approach to amplify their digital presence. Utilizing platforms such as Google Ads, social media advertising and retargeting ads, practitioners can strategically position their services in front of a broader audience, driving substantial traffic to their website.
Beyond the Click: Building Loyalty through Email Marketing
While ads have proven effective for immediate impact, the savvy dentist recognizes the long-term value embedded in email marketing.
Beyond the click, fostering loyalty through consistent and personalized email communication becomes a cornerstone of sustainable success. This intentional strategy not only builds trust over time but significantly reduces the cost of doing business with the target market.
By amalgamating the short-term gains of online advertising with the enduring benefits of strategic email list building, dentists can not only capture immediate attention but also cultivate a loyal patient base, ensuring a continuous stream of conversions and a thriving digital presence in the competitive landscape.
Mastering Your Digital Presence: A Comprehensive Guide to Digital Marketing for Dentists
In the ever-evolving landscape of digital marketing for dentists, one aspect reigns supreme: monitoring and managing your online reputation.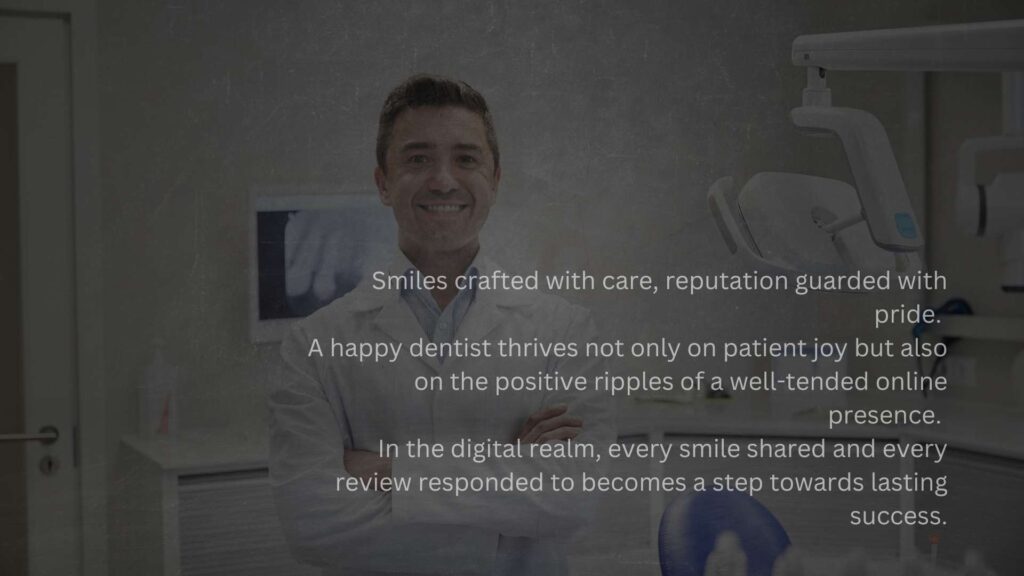 Guardian of Reputation: The Importance of Vigilance
Your online reputation's a delicate ecosystem that demands constant attention. The proliferation of online reviews and ratings emphasizes the need for vigilant monitoring. As a dentist navigating the digital sphere, it's crucial to keep a close eye on feedback, promptly addressing any negativity that might arise.
Positive Vibes Only: Cultivating a Positive Online Image
Encourage your satisfied patients to become ambassadors of your practice by leaving positive reviews on prominent platforms such as Google, Yelp and Healthgrades. These positive testimonials serve as digital assets, enhancing your credibility and attracting prospective patients.
Turning the Tide: Addressing Negative Feedback with Professionalism
In the event of negative feedback, approach the situation with empathy and professionalism. Crafting thoughtful responses not only showcases your commitment to patient satisfaction but also demonstrates transparency to potential patients browsing your online presence.
Digital Marketing Unleashed: A Cornerstone for Dental Success
In the grand scheme of a successful dental practice, digital marketing stands tall as a critical component. Through a multifaceted approach encompassing reputation management, patient engagement and strategic outreach, dentists can harness the power of digital marketing to bolster their online presence.
Strategies Unveiled: Boosting Online Presence and Patient Acquisition
By implementing effective digital marketing strategies, you not only safeguard your online reputation but also catapult your practice into the digital spotlight, attracting a stream of new patients and fostering consistent business growth.
Navigating the Digital Terrain: Seek Professional Guidance
For those unsure where to commence their digital journey, partnering with a specialized digital marketing agency for dentists – such as Assegai Media, is a prudent move.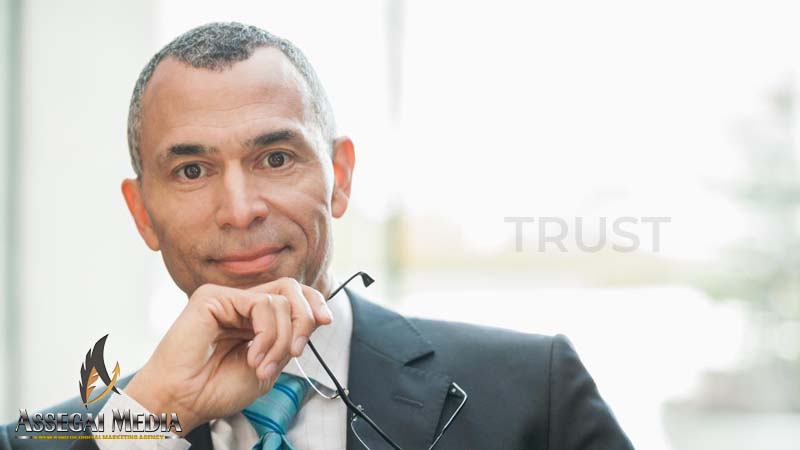 We're professionals who bring expertise to the table, helping you craft a bespoke digital marketing plan aligned with your unique goals. Be it Conversion-focused webdesign, Email Marketing, Small Business SEO for fast visibility in search, or Reputation Management, we approach each client with a unique perspective to scale your business in the shortest amount of time and cost effectively.
Still curious?
Elevate your practice, stand out in the competitive landscape, and embark on a digital journey that ensures sustained success.